OPEN DAY
Wittenborg University of Applied Sciences
Are you ready to take the next step? Are you looking for a Bachelor or Master programme in an international study environment? Sign up for the next Open Day to find out more!

With a growing demand for internationally oriented graduates, Wittenborg ensures high quality Bachelor and Master programmes in business and management which prepare you for the job market.

Meet current students, join a workshop-class, take a tour of the campus and experience what it is like to study at Wittenborg. Our professors, tutors and admissions team will gladly answer any questions you may have.
Not only do we have 3 campuses in the Netherlands, but we will also open a campus in the international heart of Austria: Vienna!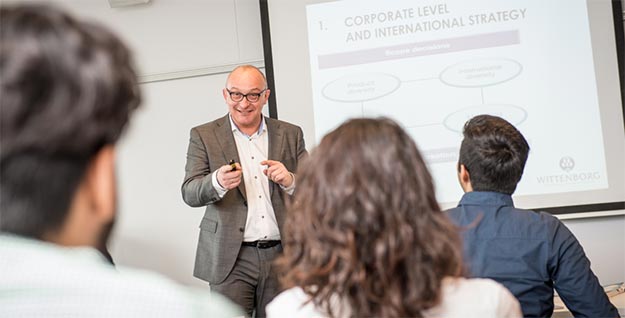 When
Thursday 8th of June 2017
16:00 - 19:00
Where
Wittenborg University of Applied Sciences - Spoorstraat Building
Spoorstraat 23
7311 PE Apeldoorn
Tel: +31 (0)88 6672 688
Route Description
Programme:
16:00-17:00
Welcome and tour of building
17:00-17:30
Workshop 1
Room W0.08, Bert Meeuwsen: 'Cross Cultural Curiosity - Tips & Tricks'
Room W0.09, Lucinda Douglas: 'The Netherlands, Land of Opportunities!'
17:30-18:00
Workshop 2
Room W0.08, Bert Meeuwsen: 'Cross Cultural Curiosity - Tips & Tricks'
Room W0.09, Lucinda Douglas: 'The Netherlands, Land of Opportunities!'
18.00-19.00
Q & A session