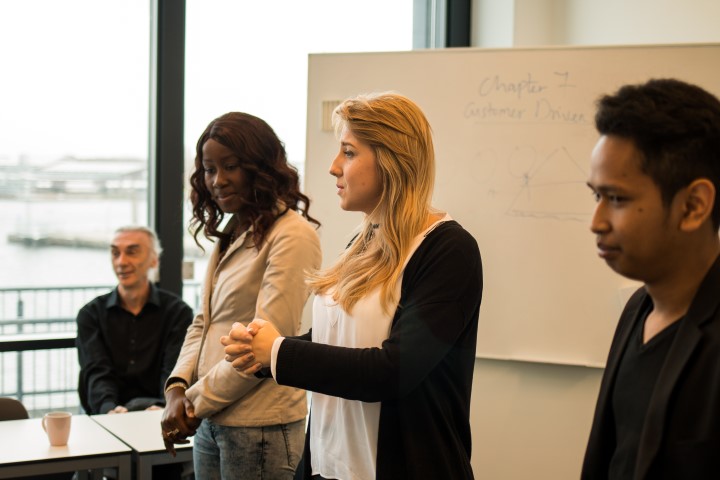 Affordable private and fully accredited education Our Bachelor IBA degree programme in Entrepreneurship & Small Business is fully accredited and recognised internationally, preparing you for a master's degree anywhere in the world. For Dutch & EU students, your studies are fully eligible for financial support both for tuition fees and for studying and living costs. DUO/(Dienst Uitvoering Onderwijs, www.duo.nl) is the Dutch national government agency you can address to secure your own financial living costs and tuition fee support.
Amsterdam is the centre of entrepreneurship in the Netherlands - its a vibrous, sensational and exciting hub for budding young business start-ups and Wittenborg's 100% full-on attitute to entreprenerial thinking and personal development creates an ideal environment in which to discover yourself, your abilities and how to grow and shine, whilst gaining a solid internationally accredited and recognised degree. Study in the most intercultural student city of Holland at Wittenborg - with over 70 different nationalities in a student body of just over 500 - the most international University of Applied Sciences in the Netherlands. Download the brochure:
Wittenborg University Amsterdam Brochure
Why Study at Wittenborg Amsterdam?

LEARNING BY DOING | THEORY YOU CAN PUT TO PRACTICE

Putting theory into action is one of our core beliefs and an integral part of your studies. The theoretical knowledge gained will be of practical use immediately during your studies and after obtaining your degree.

TRULY INTERNATIONAL AND DIVERSE | BREAKING FREE OF THE CLASSROOM

The world is a big place, but entrepreneurship is borderless and that's exactly why we have structured our programme in the same fashion. A truly international insight, overview and outlook; just like our students and teaching staff.