Introduction
Hospitality Business Administration
The HBA International Tourism top-up degree is for students who have completed 3 years of higher education or hold an HND, FdA or DipHE in a related subject and want to upgrade their qualification to a full Dutch BBA (honours equivalent) award.
Sharing modules with final year students of the IBA International Tourism BBA(Hons), you are in effect a final year student yourself and graduate with the same qualification.
The top-up degree allows you to pursue an area of interest and develop a critical perspective on how best to make strategic business decisions to work in the tourism sector. It will also make you more appealing to prospective employers as you'll be able to demonstrate that you can successfully carry out an in-depth individual research project.
Course Content
Tourism & travel management
Economics and tourism
Destination management
Sustainable tourism management
Tour operations in the 21st century
The Industry
Despite occasional shocks like the tsunami that hit Southeast Asia in 2004, international tourism figures have shown "virtually uninterrupted growth" the past 60 years, according to the United Nations World Tourism organization. International tourism arrivals have jumped from 25 million in 1950 to 1087 million in 2013. It is forecasted to reach 1.8 billion by 2030. For both developed and developing countries business and leisure travel is a major source of foreign exchange earnings and employment. It links with a multitude of other industries like transport, accommodation, restaurants, visitor attractions and investments.
The single biggest revolution in the tourism sector in recent years must be the impact of technology. Not only did it bring new modes of direct communication between consumer and supplier but have improved processing capabilities, operational efficiency, reduced cost and helped companies to understand more precisely how to match supply and demand. On the other hand, technological advances have also raised concerns. For instance, making payments online continues to be a security risk. Companies peddling people's personal information for marketing purposes remains a problem although several countries have introduced legislation to curb this practice.
In conclusion, trends in the tourism industry come and go, but one constant has remained through the centuries: Mankind's desire to explore new horizons.
Career Prospects
This top-up degree is designed to develop the necessary skills to succeed in the highly competitive and dynamic tourism industry. You will for example improve your skills in public speaking, research methods, teamwork, leadership, numeracy, assertiveness and creativity.
Our Work Placement and Careers Service team will support you from your first day. They can help you find your career path, giving advice on what skills you need to develop.
Entry Requirements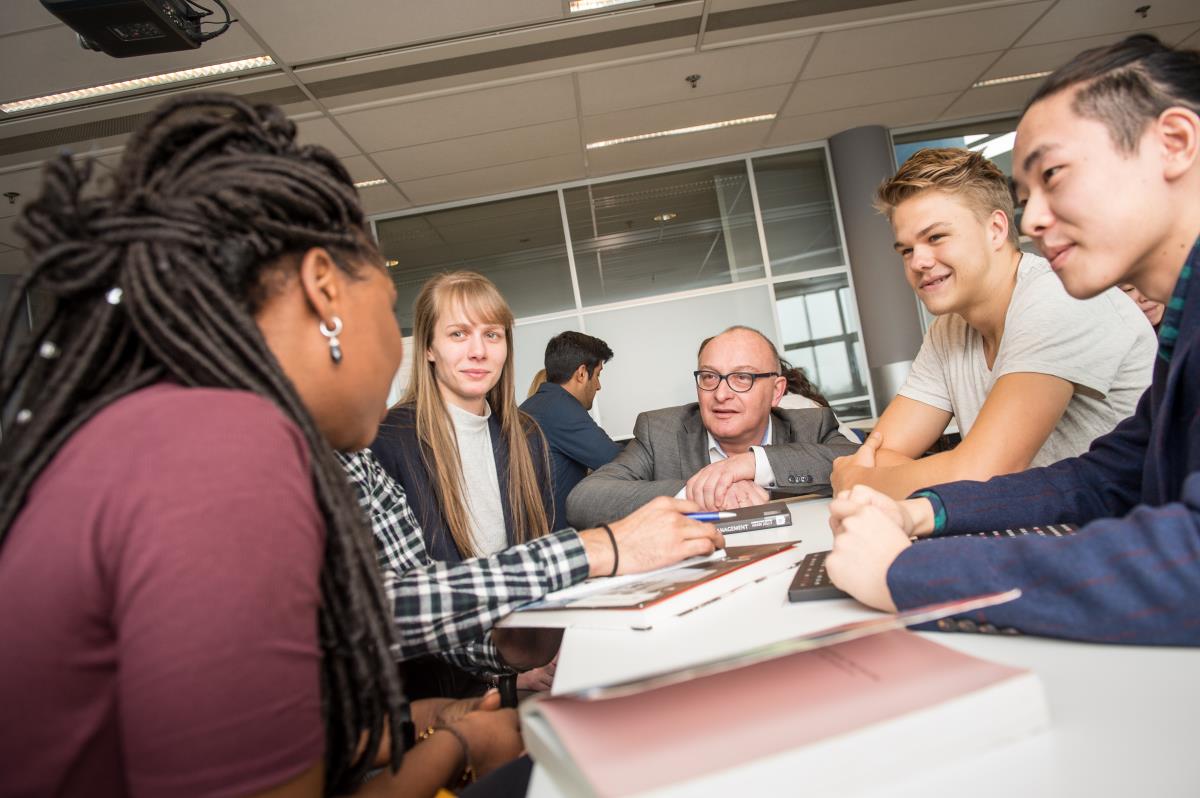 Direct Entry to IBA Final Year (Top-up) degree programmes (Advanced Placement)
Students with successful study experience equivalent to 160 European Credits (2 - 3 Years Higher Education) in a related business or economic field are able to enter directly into the Final year programme (80 credits, 1-2 years). The judgement of entry qualifications for non-Dutch applicants is based on NARIC - UK NARIC and / or the Nuffic Country Modules and a Nuffic evaluation, if required.
In some individual cases, the Graduation and Examination Board will also decide on entry based on credit transcripts and qualifications presented.
Examples:
UK qualifications:
For top-up courses we can consider the BTEC Higher National Diploma (3 year Diploma) holders for entry into IBA Final Year (Top-up) degree programme depending on subjects studied.
Note: we can consider the BTEC National Diploma (2 year Diploma), combined with MBO4 Certificate holders for entry into IBA Phase 2 degree programme depending on subjects studied.
Chinese Qualifications:
For top-up courses we can consider Dazhuan (Zhuanke - 3 year Diploma) holders for entry into the IBA Final Year (Top-up) degree programme if the Dazhuan has been completed in a field of Business & Economics.
Swiss Colleges:
Students transferring from Swiss Colleges will always be required to present their transcripts to the Graduation and Examination Board, through the admissions office at Wittenborg. The Graduation and Examination Board will make an independent decision on entry based on an individual students previous study.
English Language Requirements
IELTS 6 or TOEFL Equivalent. Click here for an overview of the equivalent scores.
TOEFL Code of Wittenborg is 4889.
NB: Students who receive Advanced Placement are not entitled to any Exemptions and applications for Exemptions to the Examination and Graduation Board will not be accepted.
Apply / Information Request