Introduction
Bachelor of Business Administration students complete a series of broad marketing modules, however those students who choose the pathway MCI with the specialisation Marketing and Communication are introduced to the aspects of companies and organisations that affect the success or the organisation.
Marketing & Communication comprises a combination of business marketing strategies, branding and the way that businesses and organizations promote themselves to the outside world. It is the business of creating a constant image that will promote the company, its ideals and its products. Marketing & Communication penetrates deeper than just the production of printed or online material, it deals with the way an organization communicates its messages, both internally and externally.
Course Content
The Marketing & Communication programme is aimed at developing the skills and competencies that a modern Marketing and Public Relations Officer requires.
Students are introduced to modules such as Mass Communication, Public Relations and Company Branding, but also areas of marketing such as Marketing Research, Niche Marketing and E-Presence.
During their final year, students will be asked to design a company communication plan, or a marketing strategy as part of a business plan.
The Industry
Marketing and communications specialists are required in every company in every industry, so the career potential is unlimited.
Think of opportunities in:
Market Research
Brand Management
Advertising
Promotions
Public Relations
Crisis Management
Many Wittenborg graduates have found direct employment in small sized marketing and communication companies, and some have started their own agencies. These students understand that developing marketing and internal and external communication strategies for companies can be extremely lucrative, specialised work, and that success is often found in made to measure solutions. Graduates have also found careers in non profit and government organisations, working in areas such as public relations and international communication.
Career Prospects
Business Administrators dealing with the Marketing & Communication strategies of a company are constantly looking at the systems in place, at the human resources and the way in which they are managed, at the supply chain and at the sales pipeline – all areas affected directly by the marketing and communication strategy.
Marketing & Communication deals with branding, imaging, house style, but also with crisis management, downsizing and re-inventing – Marketing & Communication specialists are at the front line of Business Administration!
Entry Requirements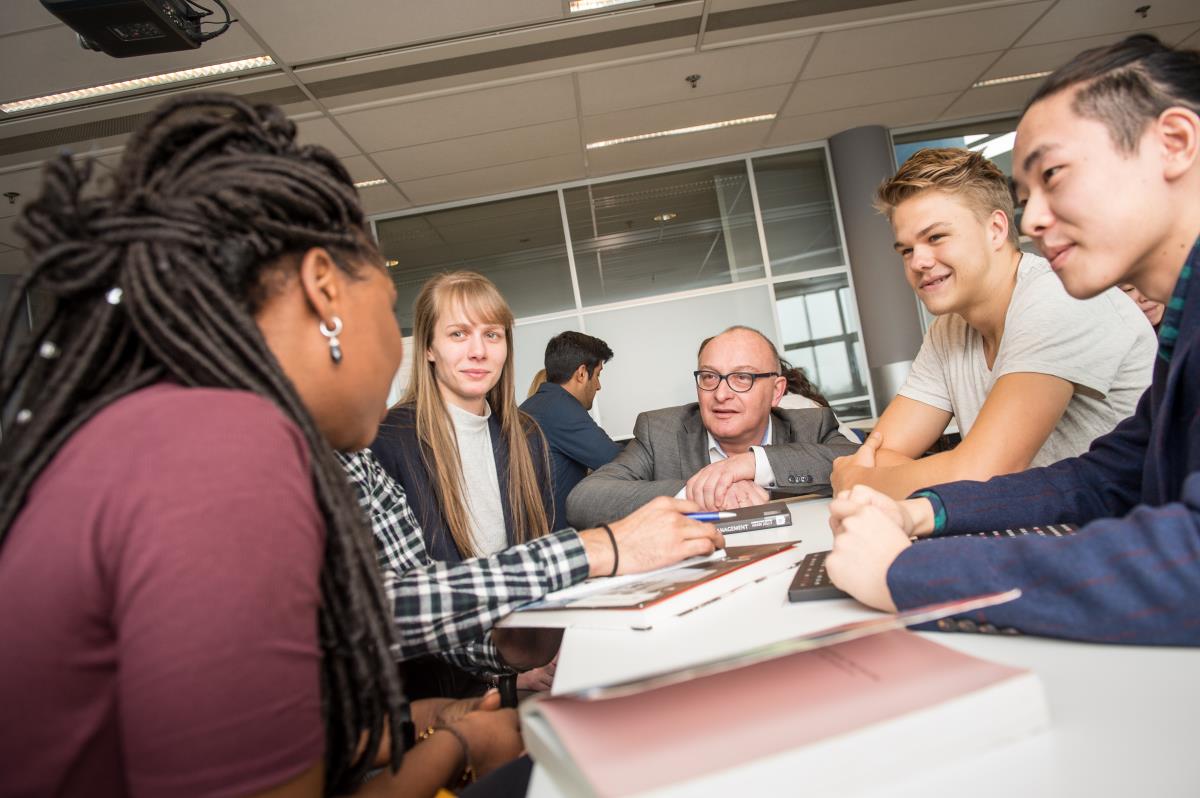 Direct Entry to IBA Final Year (Top-up) degree programmes (Advanced Placement)
Students with successful study experience equivalent to 160 European Credits (2 - 3 Years Higher Education) in a related business or economic field are able to enter directly into the Final year programme (80 credits, 1-2 years). The judgement of entry qualifications for non-Dutch applicants is based on NARIC - UK NARIC and / or the Nuffic Country Modules and a Nuffic evaluation, if required.
In some individual cases, the Graduation and Examination Board will also decide on entry based on credit transcripts and qualifications presented.
Examples:
UK qualifications:
For top-up courses we can consider the BTEC Higher National Diploma (3 year Diploma) holders for entry into IBA Final Year (Top-up) degree programme depending on subjects studied.
Note: we can consider the BTEC National Diploma (2 year Diploma), combined with MBO4 Certificate holders for entry into IBA Phase 2 degree programme depending on subjects studied.
Chinese Qualifications:
For top-up courses we can consider Dazhuan (Zhuanke - 3 year Diploma) holders for entry into the IBA Final Year (Top-up) degree programme if the Dazhuan has been completed in a field of Business & Economics.
Swiss Colleges:
Students transferring from Swiss Colleges will always be required to present their transcripts to the Graduation and Examination Board, through the admissions office at Wittenborg. The Graduation and Examination Board will make an independent decision on entry based on an individual students previous study.
English Language Requirements
IELTS 6 or TOEFL Equivalent. Click here for an overview of the equivalent scores.
TOEFL Code of Wittenborg is 4889.
NB: Students who receive Advanced Placement are not entitled to any Exemptions and applications for Exemptions to the Examination and Graduation Board will not be accepted.
Apply / Information Request