Introduction
Financial Services Management looks at the different branches of banking: - Insurance, Financial Advice, Investment. Students learn about mortgages, loans, insurance, pensions, investments and the stock market. Financial systems and regulations imposed by different countries are illustrated, analysed and compared.
Core aims: Through combining theoretical perspectives with case studies from practice, the programme aims to allow students to develop critical and contextualised understanding of the issues, problems and solutions faced by and offered to financial services institutions worldwide. Students will learn to understand the context of financial services within a wider economic context, also from the perspective of developing countries.
Course Content
In addition to the base IBA modules, the programme focuses on various industry specific areas such as pensions and investment, the legal environment of financial services, financial tax regulations, and mortgages and real estate. Also the fundamentals of the banking world and international finance are offered.
The modules will introduce students to key factors driving change in the banking sector, the financial services marketing environment, and the key principles of regulation, the global frameworks that exist. Work placement is carried out within a bank or financial services company.
Key Financial Services modules include:
European Financial Regulations
Money & Banking
International Mortgages & Loans
Pensions & Investment
Personal Insurance
The Industry
The Financial Services Industry plays a vital role in the world economy, often acting as an intermediator between organisations that require funds and those able to provide financial investment and support.
The industry includes a broad range of organisations and companies that provide economic services and manage money. These include
Banks;
Insurance companies;
Pension funds;
Investment companies;
Accountants;
Credit-card providers
Stock-brokers;
Financial loan companies;
Securities trading companies;
Government sponsored / regulated companies such as
Provincial mortgage societies and banks;
Regulatory Agencies and Securities Exchanges;
Public Accounting Firms
Financial Information Services
Financial Consulting
Customers of the financial services industry include individuals, non-profit organisations, and agencies of government, and of course companies and businesses of all sizes.
Career Prospects
Financial Services specialists work in various branches of varying sizes, from corporate banks and insurance companies to SME companies advising home owners and private investors on matters relating to their personal finance.
Financial advisors are affiliated to most real estate brokers and law firms; many Wittenborg Financial Services Management graduates have gone on to work in international banks such as HSBC in Shanghai, Commercial Bank of China in Beijing, RaboBank Netherlands in Utrecht and ABN AMRO in Rotterdam. Also, many students have also gone on to work for mortgage, investment and insurance companies such as Nationale Nederland, Achmea, and AON Consulting. A number of students have started their own consultancy.
The Financial Services Sector is cyclical: when there is a downturn in the economy the industry requires less graduates, when it starts to recover there is a great shortage! The economy is in recovery!
Entry Requirements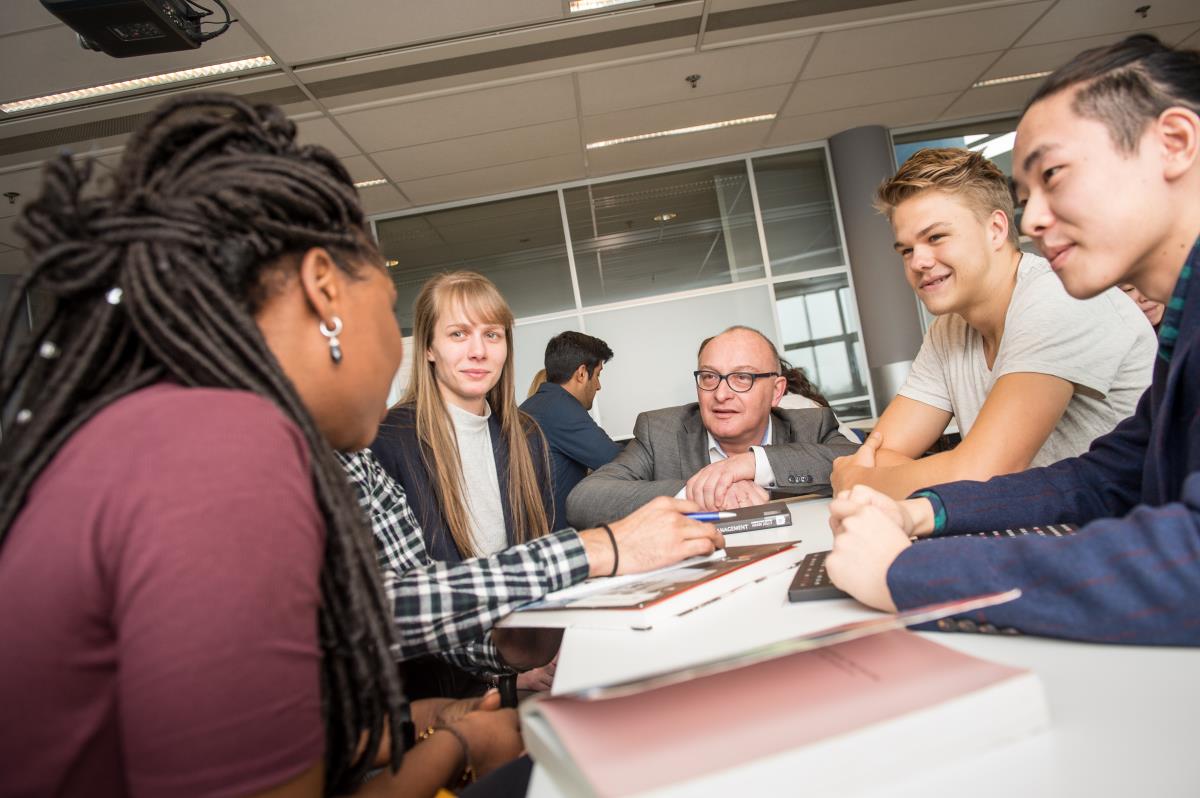 Direct Entry to IBA Final Year (Top-up) degree programmes (Advanced Placement)
Students with successful study experience equivalent to 160 European Credits (2 - 3 Years Higher Education) in a related business or economic field are able to enter directly into the Final year programme (80 credits, 1-2 years). The judgement of entry qualifications for non-Dutch applicants is based on NARIC - UK NARIC and / or the Nuffic Country Modules and a Nuffic evaluation, if required.
In some individual cases, the Graduation and Examination Board will also decide on entry based on credit transcripts and qualifications presented.
Examples:
UK qualifications:
For top-up courses we can consider the BTEC Higher National Diploma (3 year Diploma) holders for entry into IBA Final Year (Top-up) degree programme depending on subjects studied.
Note: we can consider the BTEC National Diploma (2 year Diploma), combined with MBO4 Certificate holders for entry into IBA Phase 2 degree programme depending on subjects studied.
Chinese Qualifications:
For top-up courses we can consider Dazhuan (Zhuanke - 3 year Diploma) holders for entry into the IBA Final Year (Top-up) degree programme if the Dazhuan has been completed in a field of Business & Economics.
Swiss Colleges:
Students transferring from Swiss Colleges will always be required to present their transcripts to the Graduation and Examination Board, through the admissions office at Wittenborg. The Graduation and Examination Board will make an independent decision on entry based on an individual students previous study.
English Language Requirements
IELTS 6 or TOEFL Equivalent. Click here for an overview of the equivalent scores.
TOEFL Code of Wittenborg is 4889.
NB: Students who receive Advanced Placement are not entitled to any Exemptions and applications for Exemptions to the Examination and Graduation Board will not be accepted.
Apply / Information Request