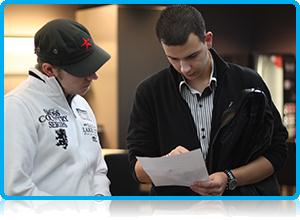 I wonder whether international students achieve more in life than students who didn't take that giant step in studying abroad . Have there been longitudinal studies? From my own experience as a teacher and lecturer in higher education, I think that students who do more than just study, so called extra curriculum activities, experience more and get more out of their life than those who just do their job. This is especially so for those who want to get a taste of different cultures.
A few times a year you may read somewhere that there is a possibility to make a trip as a student to another country, usually in a class-free period. Sometimes you also can get even some credits for it. Almost two years ago two colleagues and I accompanied two groups of students for a trip to Kenya. Our students received support from students of the MOI University in Eldoret, who also did this during their holiday. They still communicate via Facebook.
On Facebook I read that two of these Kenyan students recently visited America. The first was Kiziah Philbert, who we called mister MO(o)I, because he was chosen as 'mister handsome' at a beauty contest at the MOI university. During his final bachelor year he set up a foundation to help poor children. The United Nations invited enterprising young people from developing countries and Kiziah was one of them.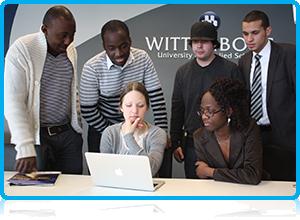 After her bachelor graduation Ann Wanjiku Mwangi did voluntary work at the Bunge National Youth Association, an organization for young people interested in politics in Kenya. Through sponsorship of the United States Agency for International Development (USAID) she attended last week a conference in Washington DC, where she spoke about the Kenyan elections. Two examples of students who wanted to do more than the ordinary and were awarded with a trip to America.
---
Henk Penseel is currently studying the Master of Science in International Event Management at Wittenborg University and teaches at the Utrecht University of Applied Sciences.
Wittenborg is an international University of Applied Sciences in the Netherlands where students from many countries study, work and live together.
WUP 21/3/2013