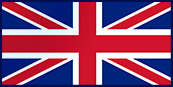 Wittenborg's view is that each organisation is different and whether small or large, they are all looking for a much more made to measure solution, training programmes that are developed specifically for the organisation, together with staff at the organisation.
Wittenborg can bring both practical trainers and academics to the organisation development process, and each training will be packaged in a clearly understandable qualifications framework, credited and validated by Wittenborg University.
Training packages can be credited with academic credits or validated to fit life-long learning and permanent education requirements.
Looking for a made to measure training solution that fits your organisation's needs? Contact us for an informal chat to see where we can help!
Training should fit your needs and your organisation.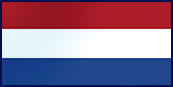 Opleiding moet passen bij uw behoeften en uw organisatie.
Opleiding moet passen bij uw behoeften en uw organisatie. Elke organisatie is in de Wittenborg-visie anders. Groot of klein, organisaties zijn op zoek naar maatwerkoplossingen. Wittenborg biedt trainingprogramma's speciaal ontwikkelt voor uw organisatie. Samen met u en uw medewerkers bepalen we de trainingsdoelstellingen.
Wittenborg zet zowel trainers uit de praktijk in als academici om aan het ontwikkelingsproces van uw organisatie te kunnen bijdragen.
Trainingen van Wittenborg University worden voorzien van een duidelijk en begrijpelijk waarderings- en kwalificatiekader.
Aan onze trainingspakketten kunnen academische studiepunten worden toegevoegd of ingepast in een 'leven-lang-leren-traject' en permanente educatie.
Bent u op zoek naar een oplossing voor uw scholingsvraag? Vraag dan bij ons een vrijblijvend gesprek aan om vast te stellen waar we u kunnen helpen!