One of my lecturers on the Msc International Event Management, Adam Jones, said that roughly spoken we had to spend ten times more time on reading than on listening to him. Well, we read a lot! This time about fundraising. Our group is trying to set up a fundraising event for a new Dutch foundation called Hoofdzaak (Headcase), which needs money for research about craniofacial abnormalities. Most of these congenital craniofacial defects are birth defects of the skull and the face, youngsters for instance with an abnormal upper jaw, eye sockets that are skewed.
One task of the assignment is to incorporate innovative ways of raising awareness and it ought to be feasible. So we'll start telling you in this blog about how important it is to do more research and helping the children who need to have many operations, because of their abnormal appearances. People who see them often think that these patients have a decreased intelligence, but this is usually not the case. Because their environment thinks this way, these 'different' looks do have far-reaching consequences for the spiritual development and self-esteem of these children.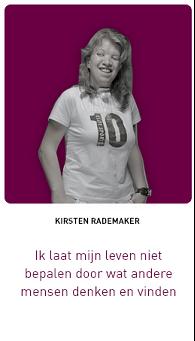 Another task of the assignment states that it has to be a mass event. Last week, in the Netherlands we had a TV-Special 'S.O.S. Syria' to raise money for the people of Syria, which actually didn't attract a as many viewers as in the past for similar such TV programmes and raised (only) 1.2 million euro. In 2010 we had the 'Holland helps Haiti' on television which brought in 83 million euro, but this programme was broadcast simultaneously on both the public and commercial networks. During the huge earthquake and tsunami in 2005 the program 'Help victims earthquake in Asia' raised 112 million euro.
Professor Theo Schuyt of Philanthropic Studies at the Free University of Amsterdam, who studies the donation behavior of people said in the Dutch daily Het Parool (dd April 4, 2013): "We are still willing to donate. However, a fundraising campaign succeeds only if
there is lots of media attention for a substantial period
the viewer should have seen frequently human suffering
there is a feeling of urgency
small fundraising actions help to keep the snowball getting bigger
iconic pictures appear in the media."
Because congenital craniofacial defects doesn't affect thousands or millions of people immediately and it is not a disaster like a tsunami or civil war, the issue doesn't get much media attention. You'll see pictures in the media of current catastrophes, but not of a teenager with a disfigured face. Only if a specific article is written about the subject. Looking at all the criteria Schuyt mentions we might better start with small fundraising actions. If you have ideas, please let us know! These teenagers need at least your attention.
Henk Penseel 6/4/2013
WUP – Wittenborg University Press 2013