Doing International Business? Need international relations support? Want to launch a new product in China, in India, in Brazil or in Africa?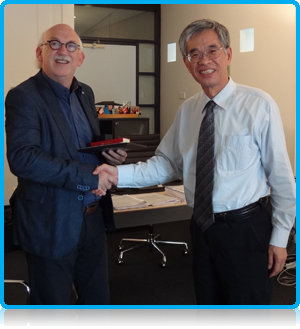 An international student internship fills a skills gap or vacancy at low-cost without the long term commitment and can help create international networks. Students can complete specific one-off specialist projects, while injecting fresh ideas. These enthusiastic and motivated students will help develop mentoring or supervisory skills of current staff. Student internships can test-run talented individuals before offering a permanent position - graduates can be employed without a work permit, and can even be kept permanently without special permits and administration.
A challenge for Wittenborg and its international students is to arrange a period of internship that will give students an insight into the workings, methods and organisation management of a company either in the private or public sector. Often international students can bring an aspect of internationalisation in their internship at a company that is extremely beneficial to the company itself. For instance, many Dutch companies have international business relations with China, India, Russia, to name but a few, and a student who speaks the local language, and understands the culture of the country concerned, can work on projects in areas such as logistics, marketing and branding, international finance - payments and billing,
Wittenborg bachelor students generally have to complete a period of work experience ranging from 3 to 6 during this time the students are available full time for the company concerned and a work placement contract is signed between the student, Wittenborg and the organisation. Non-EU students do not require a work permit for this period of placement. A monthly payment of between 250 and 500 euro is agreed depending on policies at the work placement company, the complexity of the task a student will be carrying out, and the previous work experience a student has had. All students will be almost at Bachelor graduate level by the time they start their work experience.
Students are also stimulated to complete their graduation project on the basis of a consultancy research request from a company, for example, a marketing plan, a business plan, a quality audit preparation or an international branding or launch of a product on an international market. This final project research can also be done in the form of an in company research assignment.
All in all, a company can make use of a graduating international bachelor student for a period between 3 months and a full year, during which time the student can bring a meaningful addition to a company or department, whether within an SME or a corporate organisation.
For more information you are invited to receive more information by contacting Wittenborg through this form: http://www.wittenborg.eu/wittenborg-university-contact.htm
More information regarding Work Placment / Internship benefits for companies and organisations is to be found at the web pages on internship at www.wittenborg.eu/internship
WUP 07/04/2012