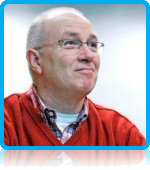 You are not allowed to say It's generally known, without stating where you got the information from, when writing an academic paper. But if you write a blog I guess it's OK. So I consider it common knowledge that when you are looking for a new car , you seem to notice many more adverts with cars in them than usual. Now that I've had lectures about sponsoring and fundraising my attention has fallen on this subject more frequently than before.
While reading the book From George Washington to Barack Obama, all presidents of America, I ran into a passage that describes the 25th president, William McKinley (1843-1901). He was an average president, according to the author Frans Verhagen, but the first who organized a modern fund raising campaign trying to get money from big companies. The industrialist Mark Hanna donated 100.000 dollar from his own pocket to get the Republican McKinley nominated – and he succeeded, which led to a Republican dominance from 1896 till 1933.
It seems that in most countries around the world you can only be elected for the highest position in a government if you have enough capital. If you don't have it, you ought to look for sponsors and be an expert in fund raising. The current US president Barack Obama is a good example of someone who was able to do that.
Kenya's first president, Jomo Kenyatta, after its independence in 1963, ruled the African nation until he died in office. This weekend his son, Uhuru Kenyatta (51) won the election from Raila Odina (68), whose father was vice-president under Jomo Kenyatta. Both families are rich. It is a known fact that the Kenyatta family owns radio and television stations, lots of land and industries. Kenya's new president Uhuru Kenyata possesses an estimated half a billion dollars and he is number 23 on the list of richest people in Africa. He definitely didn't need a sponsor for his campaign.
Henk Penseel, 12/03/2013
WUP – Wittenborg University Press 2013